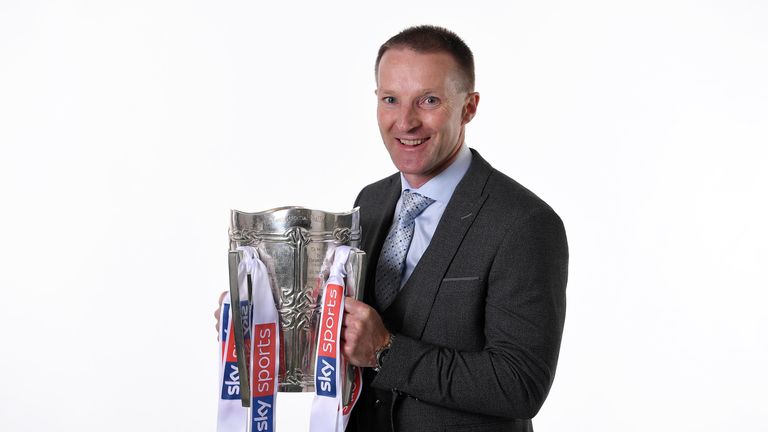 Sky Sports GAA analyst Jamesie O'Connor looks ahead to the opening weekend of the Leinster Hurling Championship – including Kilkenny v Dublin, which will be shown live and exclusively on Sky Sports.
Dublin's trip to Nowlan Park is a massive game, and a great game for us to open our coverage with.
The Sky Blues will be underdogs going in. They know they've a massive opportunity. If they get a win in Nowlan Park, they're practically guaranteed a top-three finish in Leinster, which would be a huge, huge boost for them.
With the format from a Kilkenny perspective, there's a huge premium on winning your home games. They've got to go to Wexford Park, and they've got Galway coming to Nowlan Park minus Joe Canning. There's no doubt about it, the Cats don't want to go to Wexford knowing they need a win.
Brian Cody's side have a proud record in Nowlan Park, they don't lose too often down there. Even the Wexford match last year, when they looked dead and buried – they invariably find a way to get it done. Cody will have 15 on the field that will fight tooth and nail to uphold that tradition.
But it's a massive, massive game for them, especially considering the injuries that are crippling.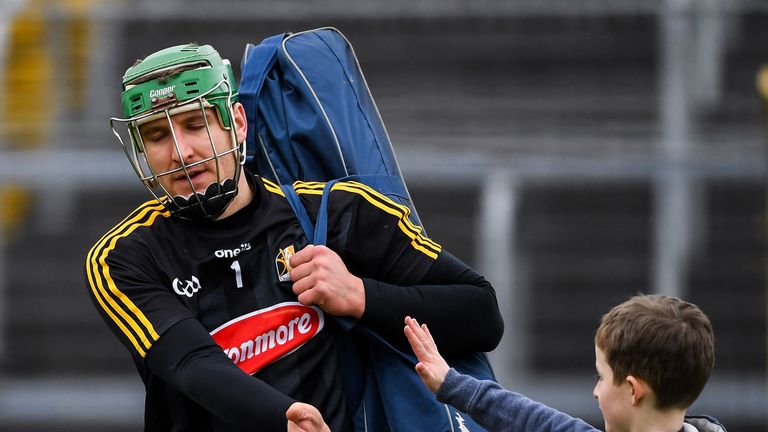 Eoin Murphy's absence is huge. Last year, he was absolutely fantastic; even going back to that game against Dublin, he got a couple of mammoth frees. He's there for Kilkenny when Kilkenny need him, he's just a cool head.
It's the shot-stopping ability, it's the composure, it's the coolness, it's the experience that he brings to the back. Also, puck-outs have become so important in the modern game, and his distribution is right up there. It's a massive, massive blow. You talk about players that teams can't afford to lose, the keeper ranks highly now, particularly from the puck-out perspective.
It would be OK if JJ Delaney was in full-back, or Noel Hickey was in full-back. But they're also missing Conor Delaney, who looked like he was going to wear the number three jersey, along with their first-choice centre back in Cillian Buckley.
There's also no Richie Hogan or James Maher, who I thought was outstanding in the middle of the field last year.
So it's far from ideal for Kilkenny. Murphy's loss is on a par with Galway missing Canning.
I'm going to tip Dublin. They're never going to get a better chance of beating Kilkenny.
I just think Dublin, we saw so many positive things during the league. I'm assuming they're going to have Liam Rushe back. Danny Sutcliffe is in good form, as is Eamonn Dillon. Their defence is solid. I still think they're going to need a goal or two to win. But I don't think Dublin will ever get a better chance to beat Kilkenny.
Looking at Dublin's track record against Kilkenny, they've given the Cats as much trouble as anybody when they've been at their best. With Matty Kenny coming in this season, there's usually a bounce in the first year in charge. They'll be keen to build on it. For me, Dublin have a great chance.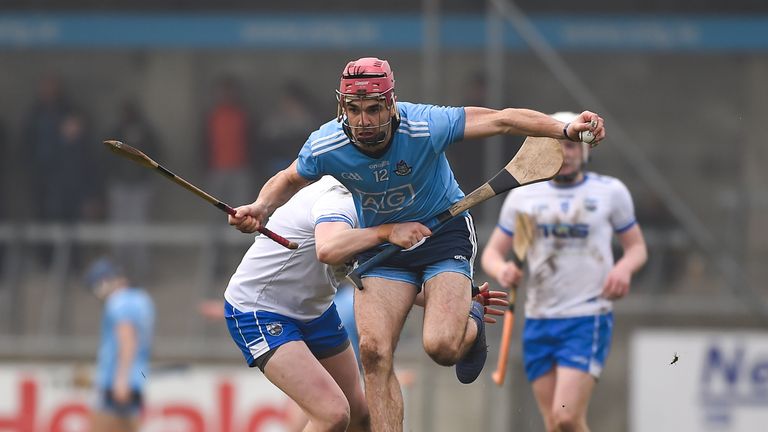 Galway v Carlow
It's probably the perfect start for Micheal Donoghue. It's a chance to get some game-time into the likes of Joseph Cooney and Johnny Glynn.
But for me, Canning is key. Against Clare in the replay last year, he was the one guy who showed the leadership. Even in the league semi-final against Waterford in March, it was Canning that was displaying the urgency when the game was going away from them.
Who is going to step up and fill that leadership void? If anything, this could be a blessing in disguise – they don't have their marquee forward, so the other guys have to take that responsibility on.
It's a game they're going to win. There are bigger challenges ahead, but it's an opportunity to get a look at different guys and get some game-time into the lads who will be needed later in the summer.
There are no expectations whatsoever on Carlow. It's about being competitive and staying in the games as long as they can. But look, they're there on merit. OK, they're operating at a level below the other nine teams in the competition, but they deserve their shot to show that they're closing that gap.
All the same, you'd be shocked if Galway don't take care of business.
Source: Read Full Article