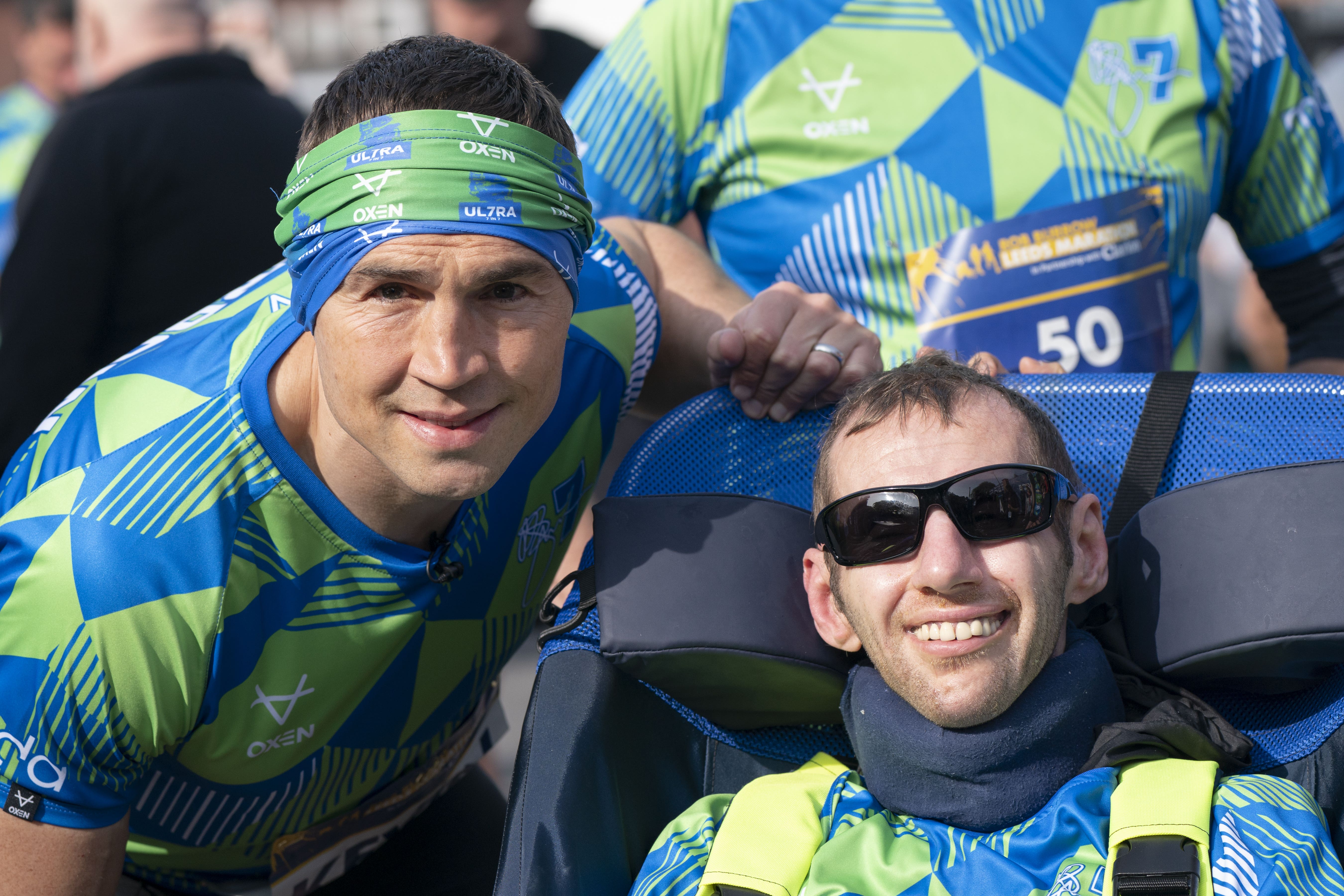 Kevin Sinfield (left) is taking part in another challenge in aid of friend Rob Burrow (Danny Lawson/PA)
"We want to share and support and raise some funds.
"We are really looking forward to it; there are 100 reasons we shouldn't go again, but there are 5,000 why we should and the big reason is Rob.
"If we want to make a dent on MND and to shift the dial line we need money and the awareness has been brilliant over the last four years.
"It's the funds (that) are going to make a difference, whether that is to find a cure, or to support families or provide equipment like Rob has where people can still communicate and be in the room."
Burrow, who is able to speak using special equipment, told his friend: "Another crazy challenge, we thought you would stop after the last one, but here you go again. I would do the same for you.
"I hope to see you off at the start and be there at the finish, you never stop banging the drum for the MND community, remember Kev you aren't getting any younger!"
Source: Read Full Article