Sign up to our free sport newsletter for all the latest news on everything from cycling to boxing
Sign up to our free sport email for all the latest news
Thanks for signing up to the
Sport email
There was a point earlier in the year when a 51-year-old Padraig Harrington began to appear on the radar for a Ryder Cup captain's pick.
The chance of a wildcard selection, which would have made him the oldest competitor in the tournament's history, fell away as the Irishman's form subsided over the summer, but the three-time major champion still found his phone ringing on the morning of Luke Donald's captain's picks.
"Luke rang me when he made the picks to say I hadn't got one which I thought was very polite. Not necessary, mind you. I knew I wasn't getting on," he says.
Just two years ago it was Harrington making those calls. Europe's Ryder Cup captain in 2021, he was presented with the challenge of trying to mastermind another famous away victory at Whistling Straights.
It was a challenge that became that bit harder as the Covid-19 pandemic delayed the tournament by a year and hampered European preparations Trickier yet when a new generation of American golfers began to establish themselves among the world's best in that 12-month delay.
Recommended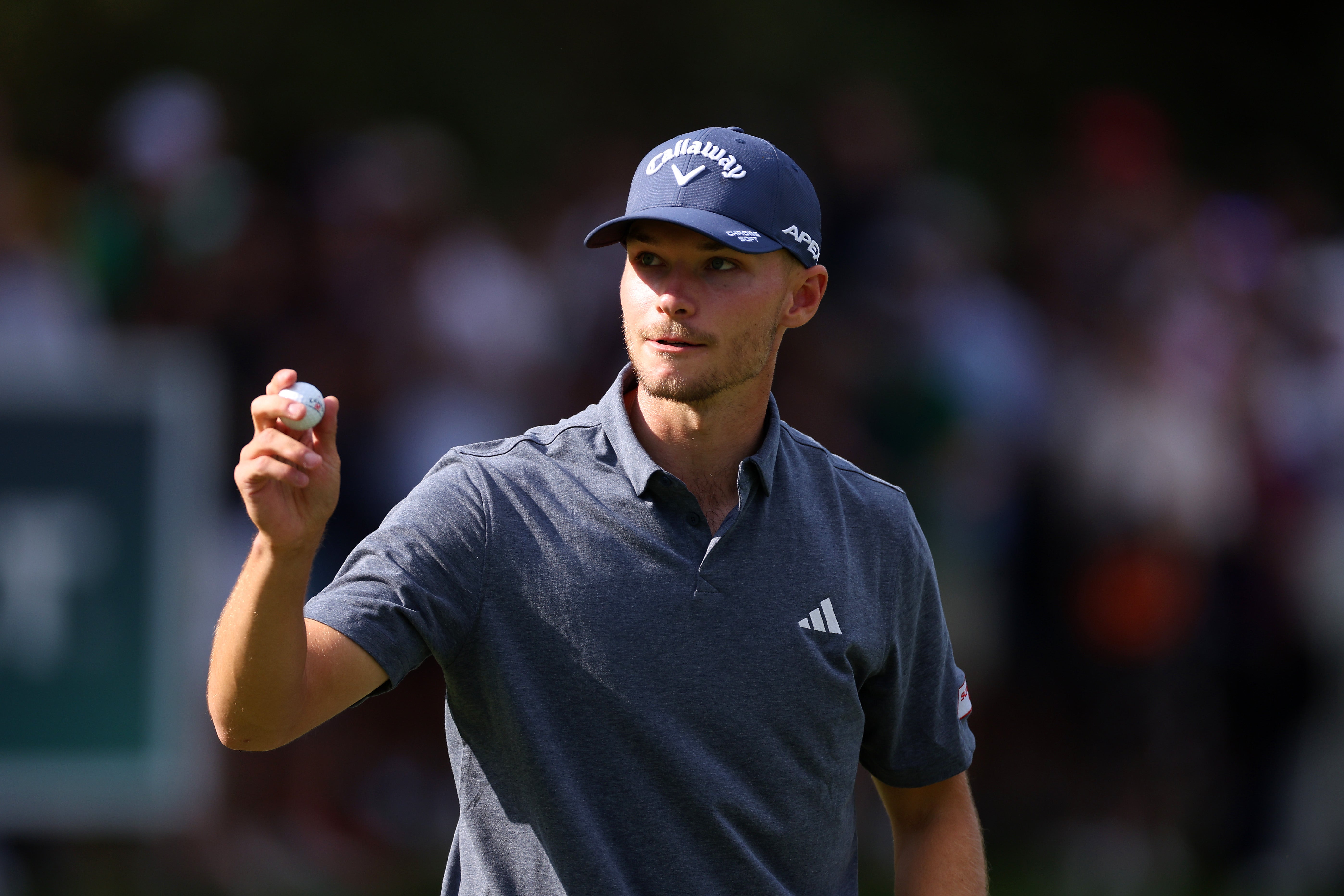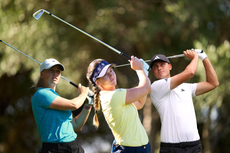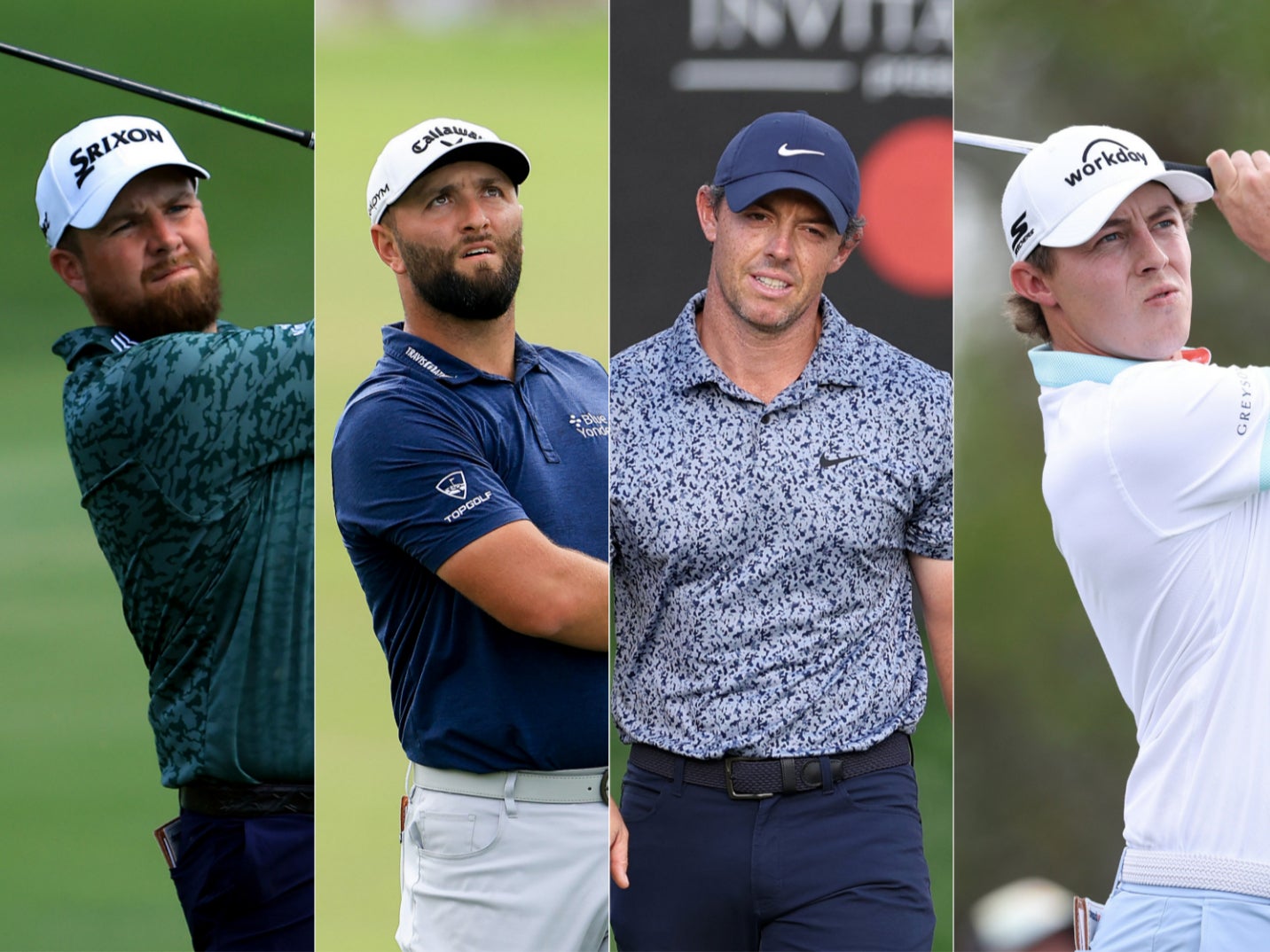 Europe's team, meanwhile, became one in transition. Youthful inexperience paired with ageing veterans and just one player – Spain's Jon Rahm – ranked within the world's top ten. A nightmare unfolded. 19-9: a record defeat inflicted upon Harrington's side.
"If you are allowing second goes, can we get rid of Covid," he jokes, speaking to The Independent. "I'd love to have played the match a year earlier when my team was peaking. That delay was perfect for the US. I'm not sure if they were as strong a team as people made them out to be but they came into form that year and we dropped out. The extra year really didn't help."
But if September 2021 was a low point, the following two years have seen the resurgence of European golf. While at Whistling Straight just one of Team Europe was inside the world's top ten, Donald's team will arrive in Rome with three players inside the top world's top four. Such a prospect may have looked far-fetched soon after the drubbing in Wisconsin but Harrington always saw the potential in his team, telling them as such in the dressing room after defeat.
"I said that to my players afterwards to not get too down; to trust their games and to kick on from this moment. A lot of them were at the start of their Ryder Cup journey and their professional golfing journey more generally. Now look," he says.
"Matt Fitzpatrick has gone on and won a major. There are majors no doubt in Tommy Fleetwood, Tyrrell Hatton and Viktor Hovland. I knew their best was still ahead of them and they've shown that. They've matured and come into their own over the last two years. Their star players now.
"Let's remember when the Ryder Cup finished last time, the world of Golf said 'why would Europe even bother turning up for the next 20 years? The US is so young and strong that they will never be beaten.'
"Here we are now and I think Europe are favourite. It's amazing what changes in two years."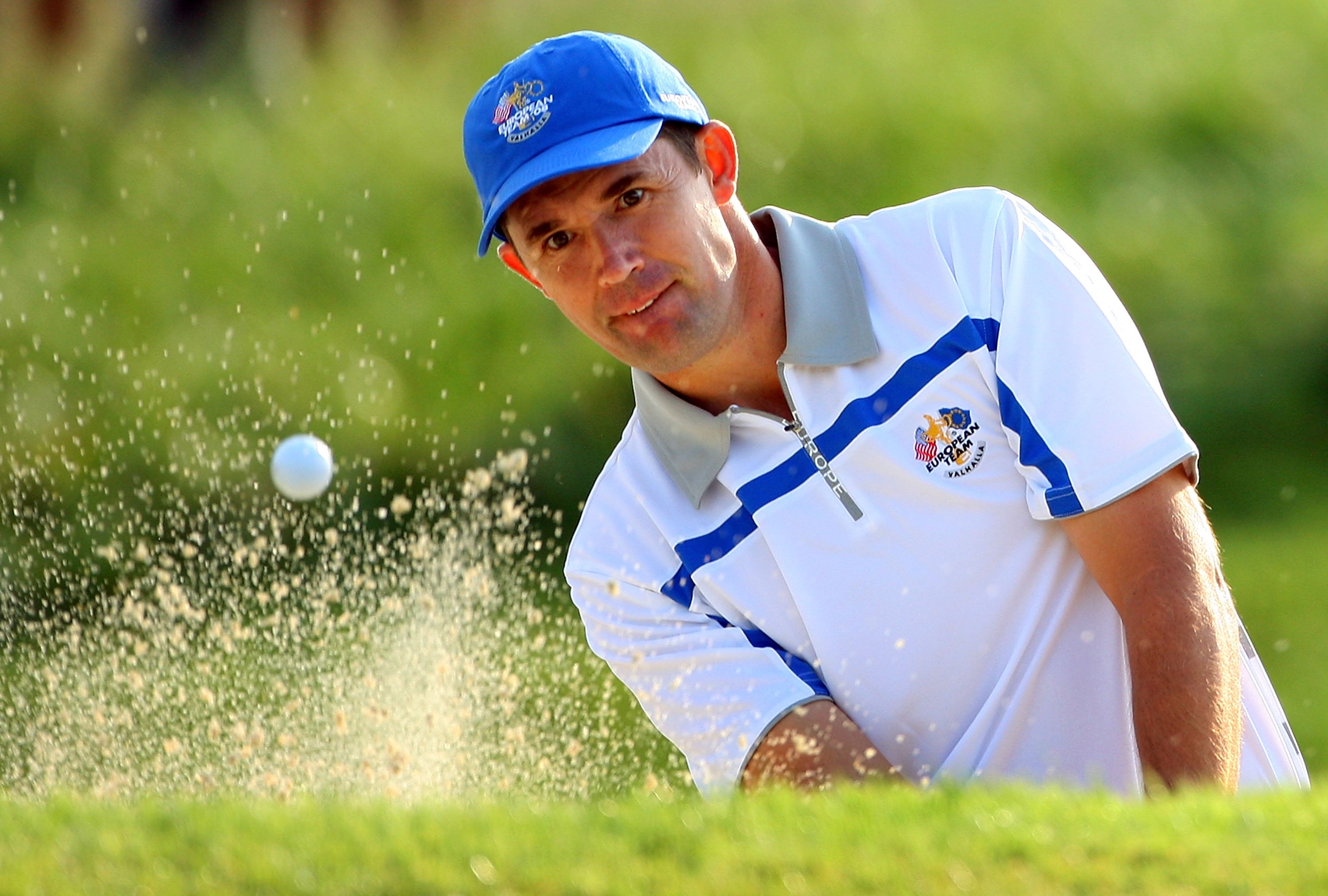 Harrington has played in six Ryder Cups, winning four
Some of those changes and developments in the European team's fortunes had been expected. Fitzpatrick and Hovland were always tipped for major stardom and while the latter is yet to fulfil that, they have both blossomed into genuine stars since the Ryder Cup's last edition. Alongside the emergence of big-hitting Austrian Sepp Straka and the dogged Scot Robert MacIntyre, the Euros suddenly have a bit more meat on their bone.
The big shoes of Sergio Garcia, Lee Westwood and Ian Poulter – the ageing trio of Ryder Cup legends who departed for LIV Golf – will need filling but, in that regard, Harrington believes the European dressing room will be buoyed by the revitalised Justin Rose, back for his sixth appearance having missed out in 2021.
"That's his job and partly why he's been picked," Harrington explains. "He has to stand up and lead in the team room. He's been picked for that reason just as much as his golf. In 2010, I was the same. Part of my job was to be a leader, to get up and say something in the dressing room, and go the extra mile during the week with my experience.
"In 2021, especially in the build-up, Rory was that leader for me. He was still quite young but because of his golf and his stature, he had to be a leader and he'll do that again. Rahm, for sure, wants that responsibility. He wants that position so he'll take on a bigger role."
All of that comes without mentioning Europe's two most exciting prospects – Ludvig Aberg and Nicolai Hojgaard. Neither were professional the last time Europe won the Ryder Cup in France. Aberg, in fact, hadn't turned pro as recently as six months ago. Yet, at 22 and 23 respectively, they arrive in Rome offering a youthful exuberance and fearless edge to Donald's side.
"I'm yet to play with Aberg but you stand around and watch him on the range or on the course and hooks like a supreme talent," Harrington notes. "He's the exact kind of rookie you want – he's confident, things are going well and he looks like a fine player. I'd be very comfortable with him in the team and how he'll perform.
"Hojgaard is a star in the making and he's got that X factor," the Irishman adds. "If you can get the pair of them comfortable and they get an early point on the board, their confidence will be sky high and they'll really hit the ground running."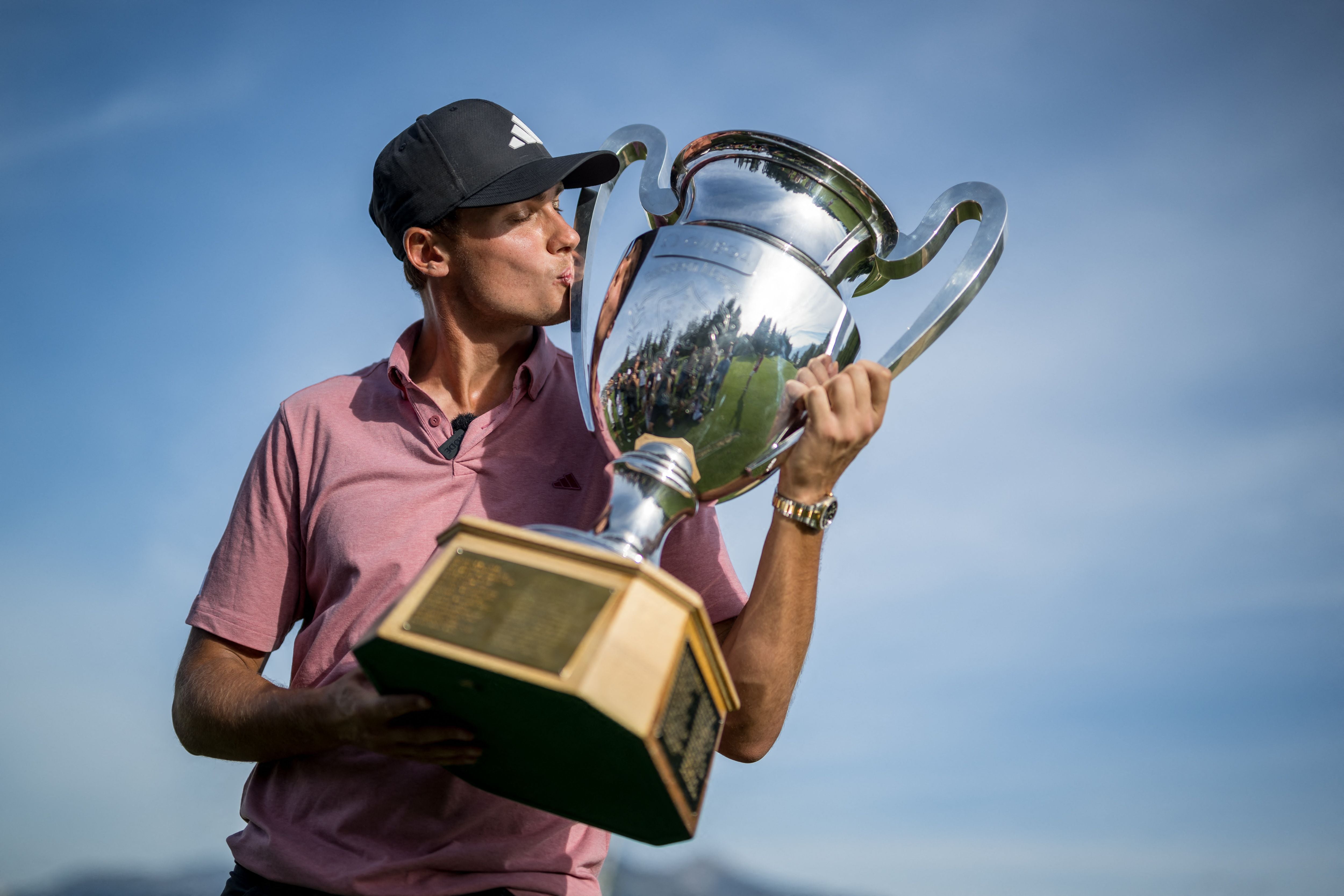 Aberg is tipped for success as one of Luke Donald's captain's picks
Europe have no doubt closed the gap but the task of besting Team USA remains a big one. Six of the world's top ten will represent the Stars and Stripes in Rome – a trio of whom are winners of the three most recent men's majors.
After defeat in 2021, Harrington suggested that the US team had copied Europe's approach to matchplay which feels hard to argue against. "There's no more Hal Sutton talk of throwing names into a hat on Saturday evening," he jokes, referring to the infamous hubristic comments of the 2004 US Ryder Cup captain who presided over a shocking 18.5-9.5 home defeat in which Harrington competed.
But in response, Donald – a deputy for Harrington in 2021 – and his crop of vice-captains have left no stone unturned in their quest to rewrite the wrongs of two years prior. Every particular has been considered; even the direction in which the rough grows at Marco Simone accounted for.
Recommended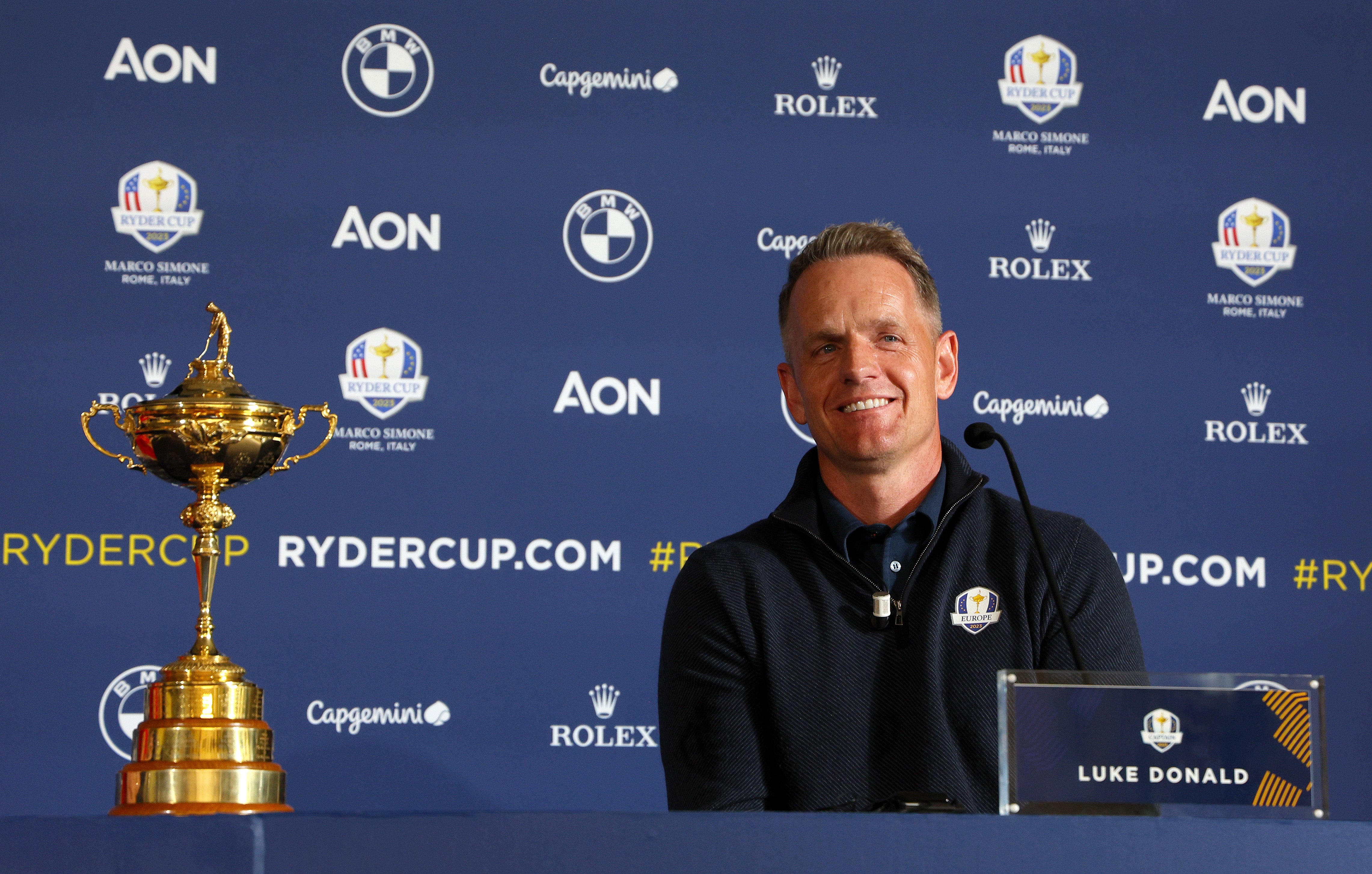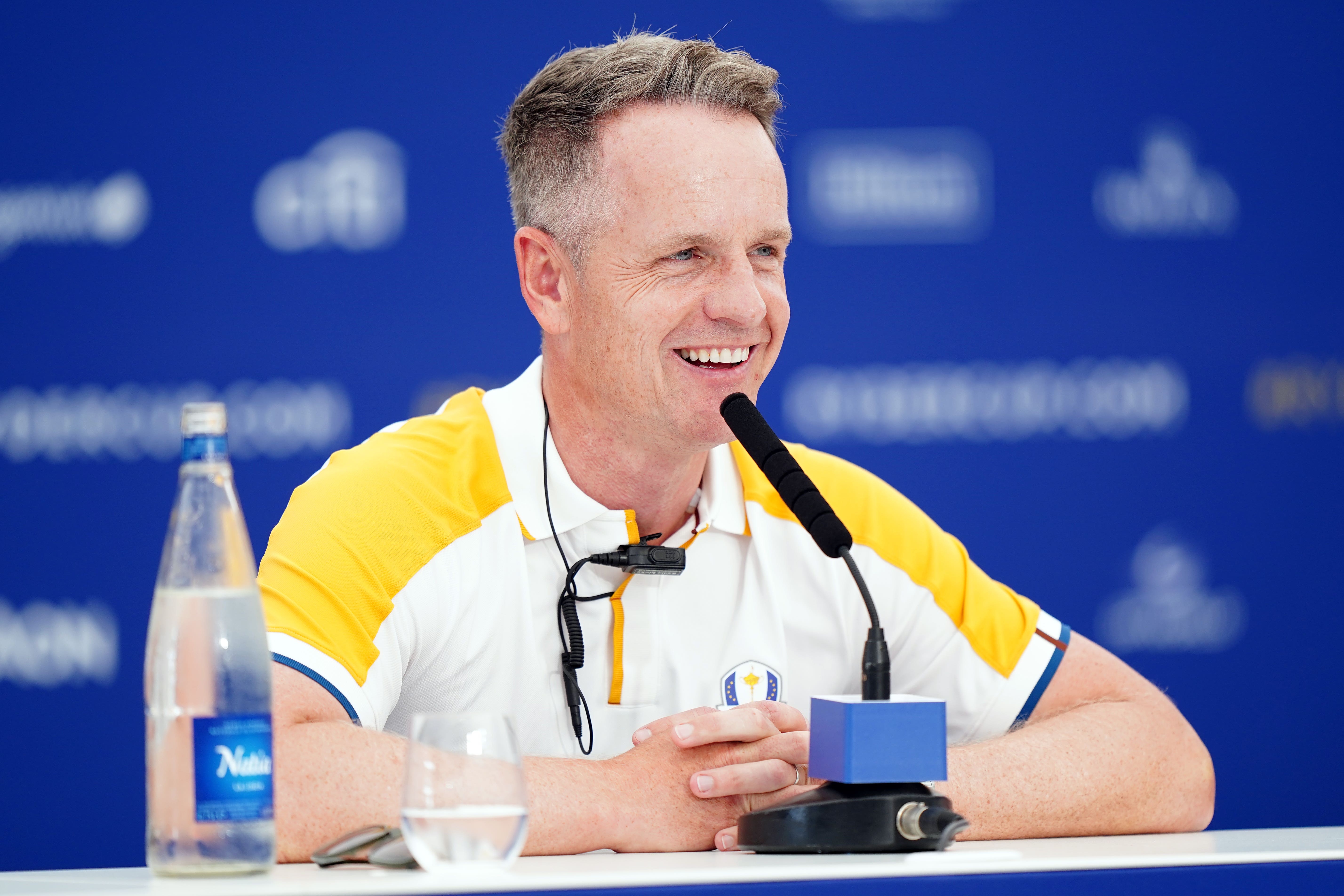 "I think Luke will be a great captain," he says. "I was strongly behind the decision to give it to him. He's quiet but I wouldn't underestimate him. He's had a year with the players and he's very determined. You don't do what he's done in golf without that."
Harrington won't be on-site in Rome this week, wanting to avoid being a distraction. Instead, he'll be sat on the sofa and second-guessing like everyone else. "It's Luke's time now," Harrington ends. "We've talked a lot during the year but now it's time to let him loose. I'd be the happiest person if they went on and won. Not for revenge but two years ago it was like we were never going to win one again."
Source: Read Full Article