Since 1993, Guillermo del Toro has been one of the most imaginative filmmakers working today. And his 2021 film, Nightmare Alley, only further cements his mastery of the camera to transport moviegoers to another time and place. In fact, the film is such a victory lap for del Toro that it even features a callback to one of his first directorial efforts. And it's not a detail many fans would catch in the movie.
Guillermo del Toro takes a break from the supernatural with 'Nightmare Alley'
Nightmare Alley stars Bradley Cooper as a con man who crosses paths with a corrupt psychiatrist (Cate Blanchett). And while that vague premise could be the setup for some supernatural mayhem, the film actually marks a break from more fantastical elements for del Toro. Fans expecting otherwise are, of course, totally justified. After all, del Toro has a known fascination with monsters, creatures, and all the dark themes their presence brings.
But Nightmare Alley isn't a horror movie, at least in the traditional sense. Instead, del Toro considers it to be more of a psychological thriller with neo-noir elements to it. The director's first movie since 2017's Oscar-winning The Shape of Water, Nightmare Alley is less concerned with shocking audiences with garish visuals than keeping their attention rapt and their suspense on the edge of their seats. And judging by the reaction to the movie, it definitely works.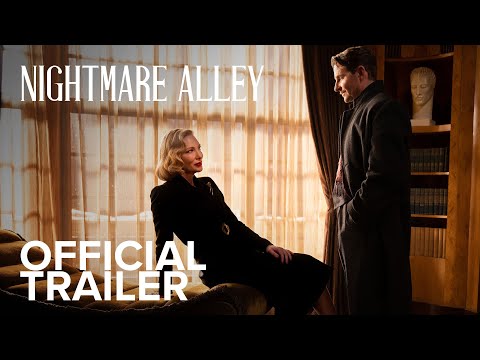 But his new movie features a subtle reference to 1 of his earliest movies
Despite the absence of actual beasties in Nightmare Alley, the movie doesn't shy away from del Toro's history in the horror community. In fact, according to Slashfilm, production designer Tamara Deverell snuck in a reference to del Toro's own 1997 sci-fi horror movie Mimic.
"The 'Jesus Saves' neon that we built was actually a little bit of an Easter egg. Years ago, I worked with Guillermo on a movie called Mimic. We built that same cross, that same 'Jesus Saves,' very similar. It played where this priest is running away from the creature monster and falls with this big neon sign in the background. When Guillermo said, 'Let's do that sign again,' I was like, 'Oh my God, I can't believe I'm designing and building that sign again.' It was fun to do it again." 
Considering Mimic is far from del Toro's favorite movie of his own, it's wild that Deverell and del Toro managed to slip a tip of the hat in Nightmare Alley. del Toro has been very vocal about his initial distaste in the movie, which he called a "horrible experience.' So it must be satisfying to look back and tie Mimic in with his latest film.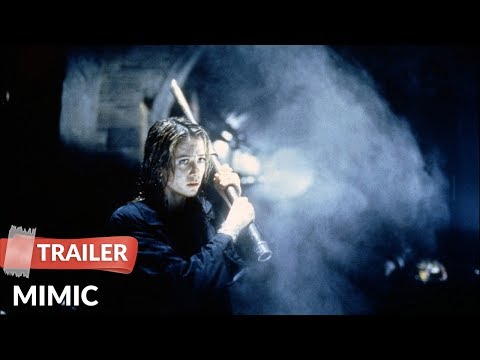 Guillermo del Toro might be ready to make a longtime pet project for Netflix
del Toro has long been the type of filmmaker who has several projects in various stages of development in Hollywood. But one of his most-talked-about pet films might actually happen sometime soon.
For years, del Toro has wanted to do a film adaptation of H.P. Lovecraft's At the Mountains of Madness. Recent reports claim the movie could actually happen with Netflix. But how long will it take to come together? We'll see.
Source: Read Full Article