Jay Ryan joined the cast of It: Chapter Two as Ben Hanscom, played as a child by Jeremy Ray Taylor. Ben returns to Derry, Maine to join his childhood friends in facing Pennywise (Bill Skarsgard) one more time. Ryan has experience playing monstrous characters. He was the beast Vincent on The CW's Beauty and the Beast.
Ryan spoke with Showbiz Cheat Sheet about his role in It: Chapter Two and we aked him if he related to Skarsgard playing a monster. Find out what Ryan said below and we'll have more interviews with the cast of It: Chapter Two this week. It: Chapter Two opens Friday, Sept 6. 
Why The Beast and Pennywise 'are in different realms'
The CW's Vincent had less overt makeup than Ron Perlman's version in the '80s Beauty and the Beast, but still had scars. Still, The Beast was a good beast.
"I think the Beast and Pennywise are in different realms," Ryan said. "I really had empathy for Bill Skarsgard because knowing the process of prosthetic makeup and sitting in it for 12 hours and then having to unleash your very wild and unpredictable performance where you're sweating under rubber and glue and face paint, it's tough. It's mentally tough and physically challenging."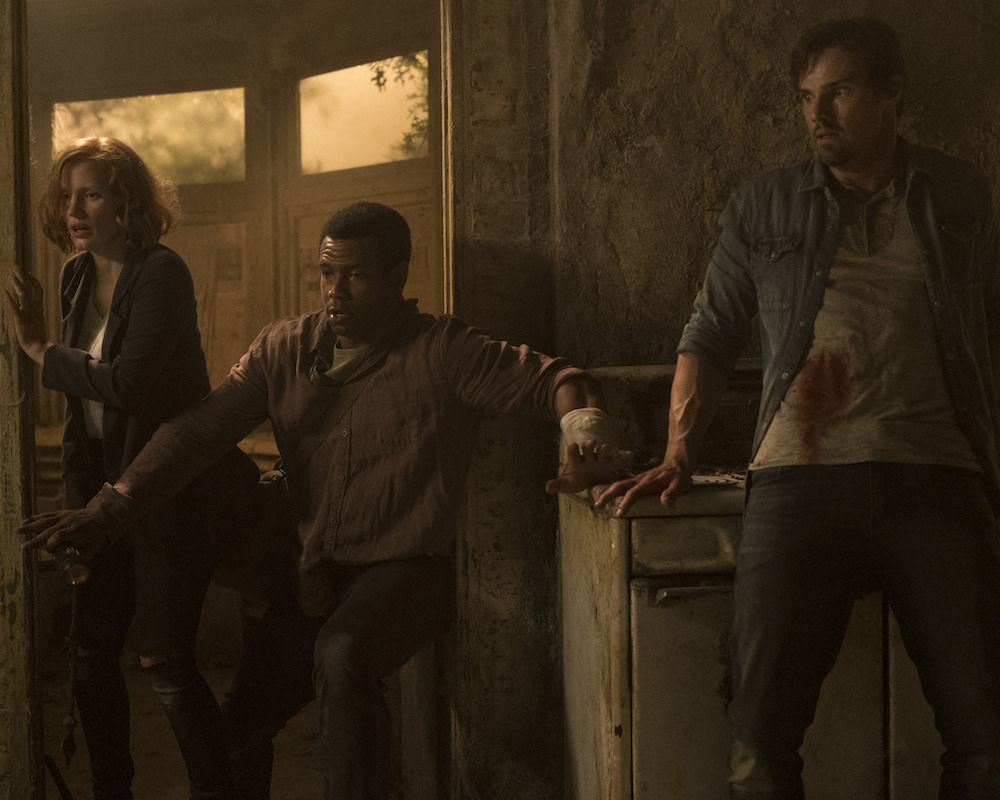 Coming from a prosthetic makeup role, Ryan also had more respect for what Skarsgar accomplished.
"I can't see anyone else playing that role as Pennywise," Ryan continued. "He's just such a wonderful entity once they call action. It really is working with a wild animal. He outruns The Beast by a million and a half."
Jay Ryan describes Bill Skarsgard before and after Pennywise
On It: Chapter One, the kids reported that Skarsgard stayed in character to scare them. On It: Chapter Two, that changed because they already knew each other. When new actors faced Pennywise, there was no need to keep up the act.
"He didn't but he's in the full entity of It, the full makeup," Ryan said. "Bill Skarsgard is a tall guy as it is. He comes from the Skarsgard clan. They're all big dudes, so when he's in the Pennywise outfit and getup, he's 6'6". He's very imposing and the eyes of Pennywise look right through you. It's very scary and unnerving to work with him."
Ryan recalled filming a scene outside the decrepit Niebolt house where Skarsgard was on his game as Pennywise.
"I remember just forgetting I was in a movie and shooting a scene and just watching his performance," Ryan said. "Luckily the camera was on him, not me. He's really kind of mesmerizing and he draws you in. I guess that's the essence of Pennywise the clown. That's his most human form because he is many other things. He is what your deepest fear wants him to be or what he wants you to be, so that's the one that lures the children in I guess. He lured my child in."
How Jay Ryan beat famous actors for the role in 'It: Chapter Two'
Casting the It: Chapter Two characters as adults was delicate since the young actors were so memorable. Many were vying for the role of Ben.
"I think they were looking for a star for that role at first," Ryan said. "I got a call and they said, 'Andy, the director, loves you. He thinks your energy is very similar to Jeremy [Ray Taylor]'s but the studio don't know who you are and they're not sure about you.'"
It turned out Ryan had a lot in common with Taylor, so perhaps he was destined for the role.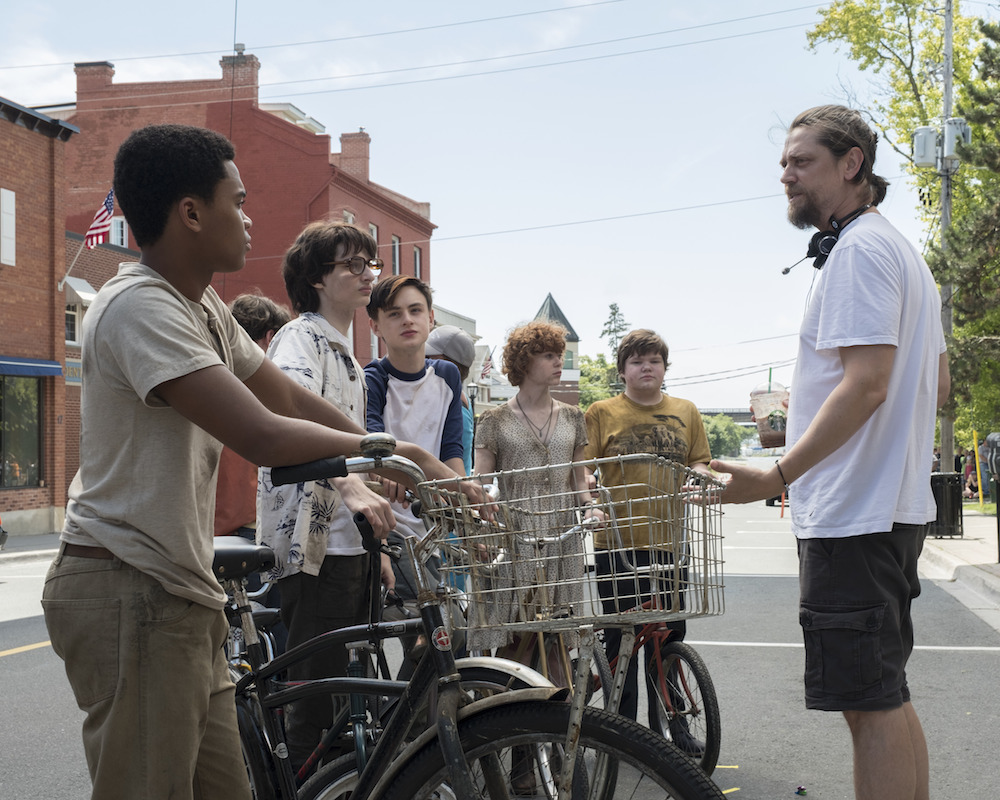 "Andy and the studio asked for photographs of me as a child," Ryan said. "So I called my mother in New Zealand and said, 'Mum, dig out those photographs.' And she sent them to me. I sent them to the studio and funnily enough, uncannily I look very much like Jeremy as a kid at that age. I had big chubby cheeks. I was a big kid. The studio [execs] were gobsmacked and that signed the deal."
Source: Read Full Article