Power Book II: Ghost is all about Tariq St. Patrick (Michael Rainey Jr.), but other characters have proven to be equally important. Daniel Sunjata's Mecca stepped onto the scene in Power Book II: Ghost Season 2 as a drug supplier looking for runners. He gets involved with the Tejadas seemingly by chance, but it becomes increasingly clear that he has other motives at play.
After watching recent episodes, fans might find themselves wondering about Mecca's family. More specifically, how many kids does Mecca have? Fortunately, showrunner Courtney Kemp has offered answers.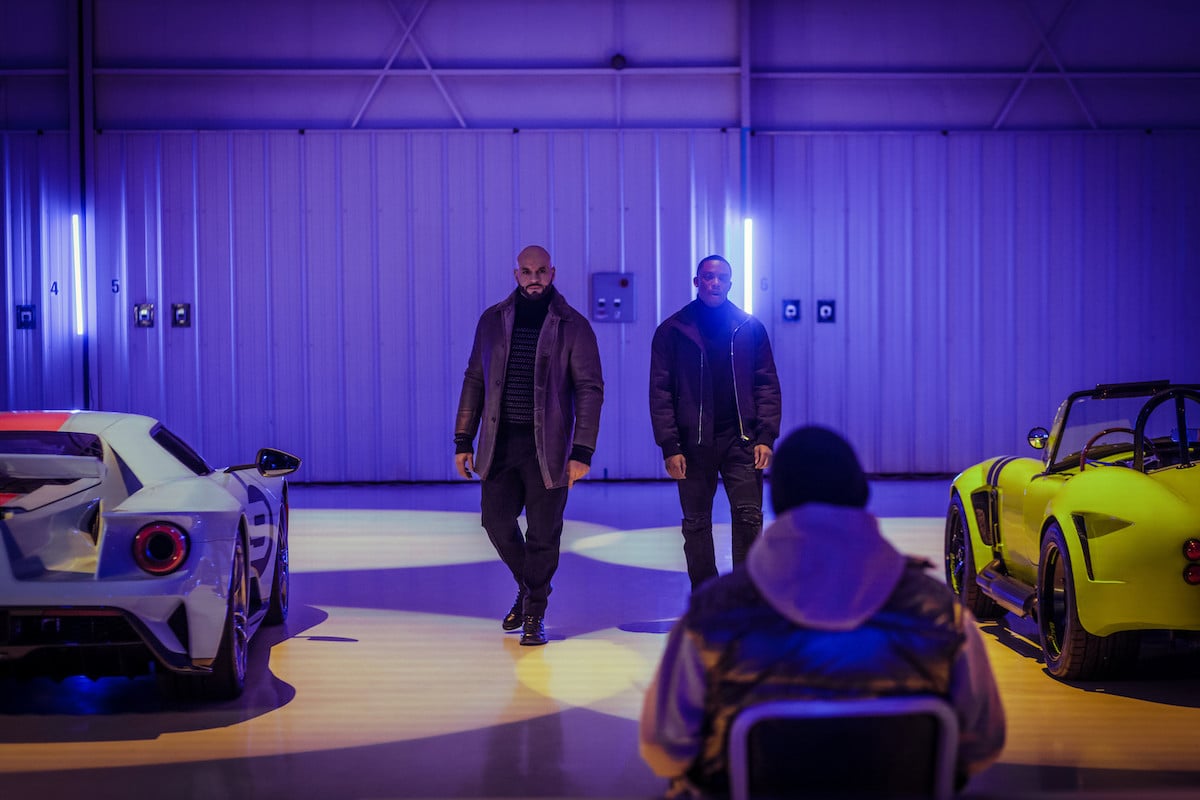 Who is Mecca in 'Power Book II: Ghost'?
If you followed the updates about Power Book II: Ghost, you were probably skeptical of Mecca before the show even aired. "He is calculated, manipulative, and dangerous," Deadline reported when announcing Sunjata's casting.
"Mecca conveniently reemerges in New York at the exact moment the Tejadas need to fill the void of a new product supplier. But when his mysterious past starts to become exposed, it reveals the drug business might not be his only end game with this family."
It was later revealed that Mecca has a history with Monet Tejada, having dated her as a teenager. He's in a much better space now and wants to reconcile with her, but Monet is very married to incarcerated kingpin Lorenzo Tejada.
More about Mecca's background is coming to light
Monet was clearly open to the idea of getting back with Mecca despite her marriage. But she had other things requiring her attention first. Zeke Cross was being looked at for the murder of Professor Jabari Reynolds and needed representation fast.
She wanted Davis MacLean to represent him but coming up with his $1 million retainer fee was a struggle. Monet was still trying to get the money together when she learned from MacLean that someone had already paid it.
It turned out that Mecca did it after realizing Zeke was his and Monet's child. He forgave Monet for keeping the secret from him. But he made it known that he wants to be involved with them from there on out.
Amid the buzz over that revelation, Kemp confirmed on Instagram Live that Zeke is indeed Mecca's child. "He has at least one [child] that you guys know of, who is Zeke," she added.
Kemp previously said on Instagram that fans would get to learn more about them as the show progresses, including what Monet told Zeke about his parents growing up.
Viewers may recall that Zeke briefly discussed his early life in the first season of Power Book II: Ghost. He told Tariq he was raised in the south before moving to New York as a teenager. Kemp hopes to introduce the woman who raised Zeke in Power Book II: Ghost Season 3, which is currently in progress.
Kemp says the next episode will deliver new challenges to 2 characters in particular
Luckily, Zeke has since been cleared for Jabari's murder. The bad news is, the police now have Tariq in custody.
Offering a teaser about the next episode, Kemp said: "There's going to be repercussions on campus because [Tariq's] not there. The next thing I definitely feel like is important to talk about — and I think if we want to call episode 5 a triple-hander [with] Cane, Monet, and Tariq — episode 6 has a lot of double-hander things because something horrible happens to Tariq and Monet is stuck with her husband being home, which is really a big shift."
"If you guys remember, Lorenzo has a very specific way of doing things and he likes to tell people what to do, so we'll see," she added.
Power Book II: Ghost comes back from midseason break on Jan. 9, 2022. Stay tuned.
Source: Read Full Article