A royal expert is claiming Prince Harry, Duke of Sussex knew what the interview he and wife Meghan, Duchess of Sussex did with Oprah would mean for the royal family. 
Meghan Markle and Prince Harry's Oprah interview involved multiple claims against the royal family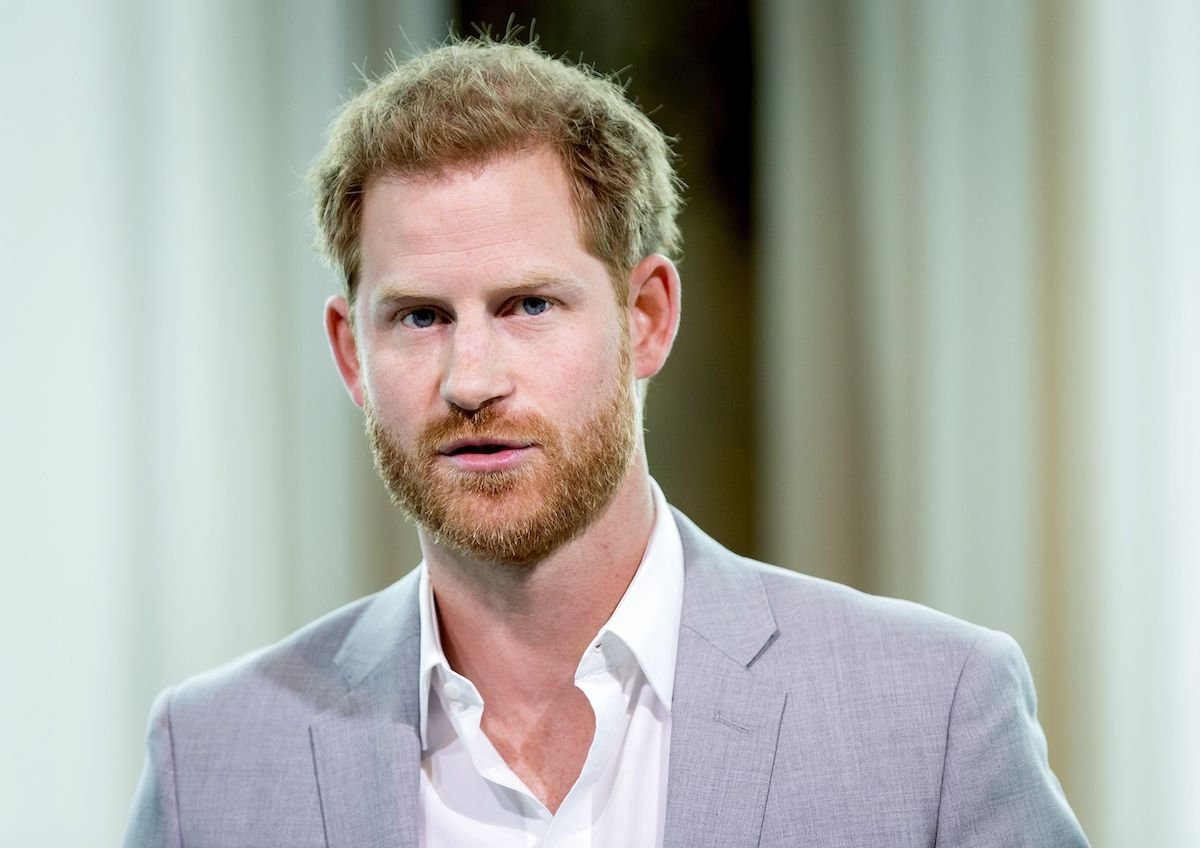 Oprah with Meghan and Harry: A CBS Primetime Special aired in March 2021. It marked the first time the couple publicly discussed their 2020 decision to step down as senior royals. During their conversation with Oprah, which lasted more than two hours, Harry and Meghan made numerous claims against the royal family. 
Harry claimed he and Meghan's relationship with the royal family changed after their 2018 tour of Australia. He suggested Meghan did so great it made other royals jealous. The couple also claimed an unnamed royal made racist remarks about their son's skin color.
Meghan recounted how the Firm supposedly denied her help when she "didn't want to be alive anymore." Harry said his father, Prince Charles, stopped taking his calls and that his relationship with his brother, Prince William, Duke of Cambridge was still very much about "space."
The couple also claimed they didn't refuse a title for their son. They said Archie wasn't offered a title or security. Finally, the last major claim involved Catherine, Duchess of Cambridge. Meghan said Catherine made her cry, not the other way around, which is what had been reported after her and Harry's 2018 royal wedding.
Royal expert says Prince Harry 'wanted to rock that boat' with Oprah interview
During a May 2021 interview with Page Six, royal expert Ingrid Seward said the Duke of Sussex knew what he and Meghan would be getting themselves into when they spoke with Oprah.
"He knew what he was doing," Seward said. "I can swear to you that, and he wanted to rock that boat. Quite why, I don't understand, but he did want to. And then he did, and I don't think he's surprised by the repercussions or that he regrets it for a moment."
Harry lives an ocean away from his family but in April 2021 he saw them for the first time since the Oprah interview aired. The 36-year-old returned to the U.K. for the funeral of his grandfather, Prince Philip, Duke of Edinburgh. A pregnant Meghan stayed behind in California because doctors didn't clear her for travel. Harry had a brief conversation with William and Catherine outside the church but not long after he was back stateside.
Prince William and the royal family responded to racism claims made in Oprah interview
Following Meghan and Harry's Oprah interview Queen Elizabeth II and William responded to the racism claims. Buckingham Palace released a statement on behalf of the queen. 
"The whole family is saddened to learn the full extent of how challenging the last few years have been for Harry and Meghan," the statement read. "The issues raised, particularly that of race, are concerning," the statement continued. "While some recollections may vary, they are taken very seriously and will be addressed by the family privately."
On March 11, 2021, William denied the racism claims when a Sky News reporter asked him about it during an outing with Catherine. "We are very much not a racist family," he said before noting he hadn't spoken to Harry yet.
Harry may someday reunite with the royal family but for now, he and Meghan are living in California and preparing for the birth of their daughter in summer 2021. 
Source: Read Full Article