A woman who says she was dating The Bachelorette star Jed Wyatt when he left to star on the show has now provided a receipt.
This week, singer-songwriter Haley Stevens, 26, told the press she and the fellow Nashville musician, one of star Hannah Brown's suitors, were a few months into a relationship before he began filming the current 15th season of the ABC dating show. She told E! News that they had met each other's families and even vacationed together a couple of weeks before production began. She said that Wyatt, 25, did not contact her upon his return and that they had an awkward run-in at a music venue two weeks later. She said she "never even got broken up with" and received no explanation from him.
Stevens recently provided what she says was a letter Wyatt wrote to her the night before he left to film The Bachelorette.
"Haley, you're truly an amazing person," it reads. "Someday we will be thankful for all of this. You know where my heart will be. See you at the dock, J."
Stevens told E! News that the day after her and Wyatt's encounter, he called her while she was on the phone with her mother, who told her not to answer. She said the two later played separately at CMA Fest and that he complimented her band Sweet Leah's set.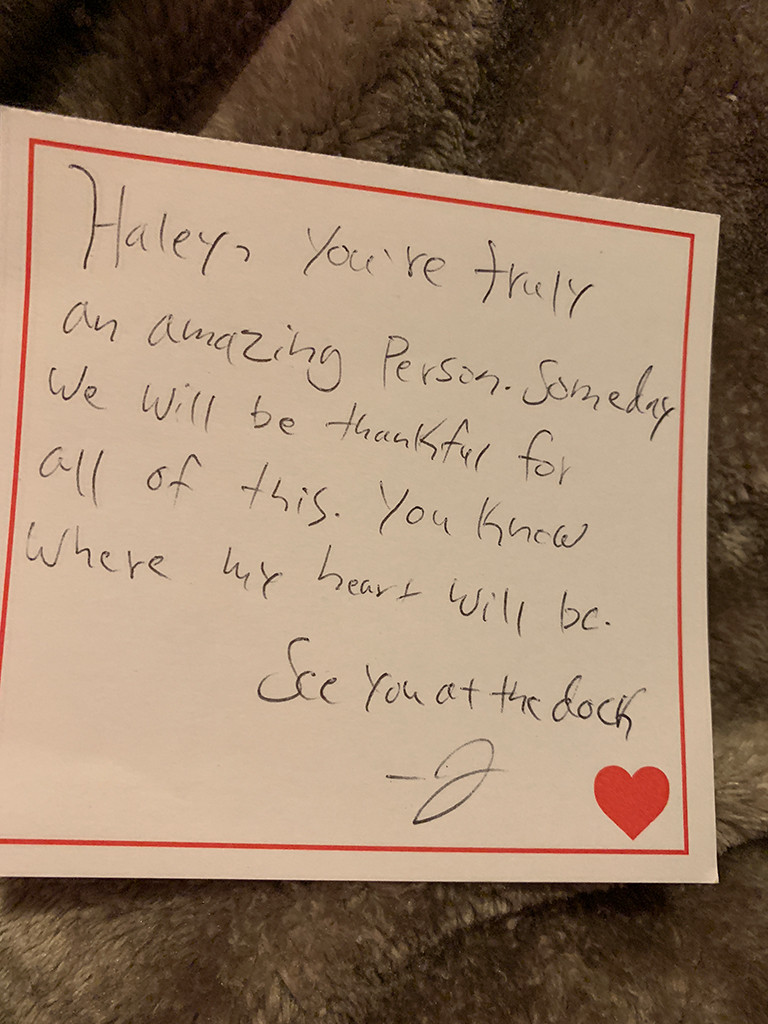 Haley Stevens
"He came up after we got off stage and said 'Y'all sounded great', and I responded, 'Thanks so much' and he asked, 'Are you OK?', and [I said] 'Yeah, I'm fine,' and he said, 'It's just weird' and I said, 'It doesn't have to be weird, it's cool.' He said, 'Just with everything that's happening. It's happening so quickly.' He was speaking to the fame and stuff and I just responded with, 'Oh, OK,' and he just walked away. It was awkward."
ABC/Ed Herrera, Instagram
Wyatt has not commented on Stevens' remarks to the press or the letter, nor has Brown.
View this post on Instagram
That one on one was something else. I knew I couldn't have that good of a time and not tell her the full truth. ? What did y'all think of last nights episode? Also, fun fact: THE BEHIND THE BACK SHOT WAS FIRST TRY. @gmb_chum12 must have given me some good juju..
A post shared by Jed Wyatt (@jedwyatt) on
"This was the person that I was in love with," Stevens said. "I never even got broken up with. Never got any explanation. [He] could literally be engaged to someone else without any sort of closure or anything. It's devastating, honestly. It's hurtful."
Source: Read Full Article