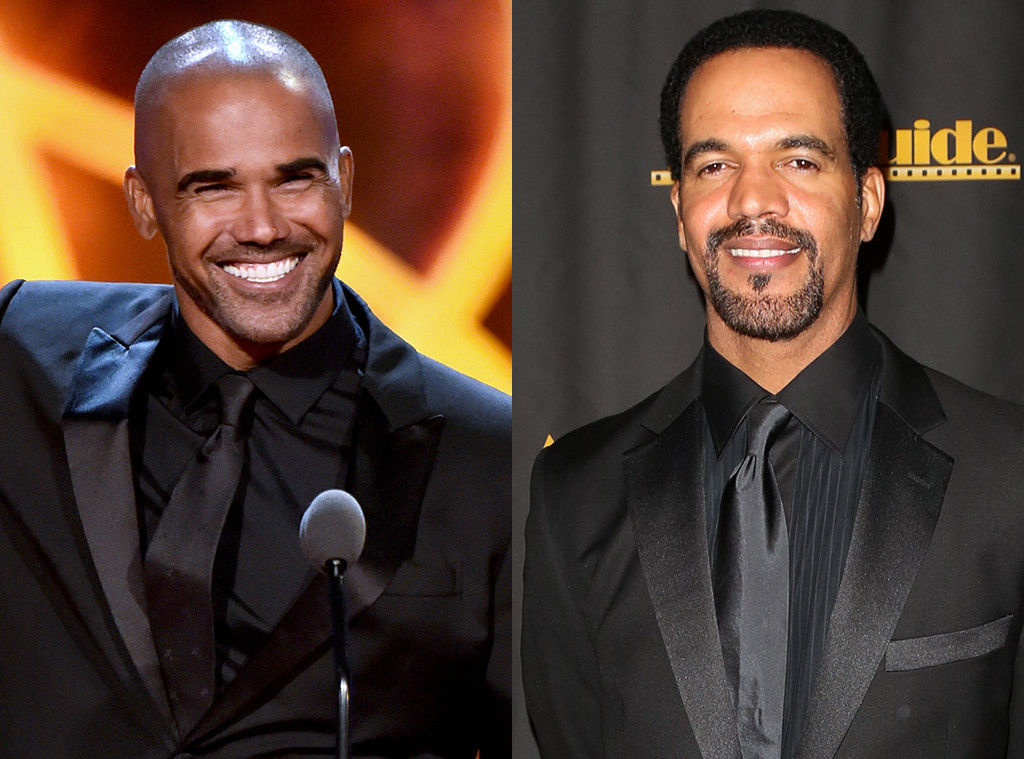 Alberto E. Rodriguez/Getty Images, Paul Archuleta/FilmMagic
Shemar Moore paid tribute to his late Young and the Restless co-star Kristoff St. John on Sunday at the 2019 Daytime Creative Arts Emmy Awards.
After taking the stage at the Pasadena Civic Auditorium in Pasadena, Calif., the 49-year-old actor decided to "go off-script for a second" to "do something that's very important to me and very important to a lot of us."
"This year, we had to say goodbye to a good man, a great man, a special individual—Mr. Kristoff St. John," he said. "I want to thank CBS, and I want to thank The Young and the Restless, and I want to thank the cast of The Young and the Restless for honoring him the right way."
Moore then referenced a recent tribute the series aired in which it honored St. John and said goodbye to his character Neil Winters. Moore said the gesture was "beautifully done" and that "Kristoff is proud of all of us." He also looked back on his late co-star's career.
"Kristoff was in the game 28 years. He wasn't just in the game; he changed the game," Moore said. "He opened the door for so many of us—myself and a lot of you out there whether you know it or not."
He then called upon the young actors in the audience to "carry his torch with pride."
"I have a life, but I don't have this life. And I damn sure don't have this career without Kristoff St. John in my life and dancing with that man for 10 years strong and being his friend for over 20."
"Kristoff was my friend. He was my brother. He was my mentor. He was my acting coach. He was my therapist," he continued. "I thought I was the goofiest dude in the world. He got me beat. That was one goofy, goofy man. But he was so professional. In my opinion, he is the most iconic, popular, thorough, professional, talented, big-hearted, African American actor in soap opera history."
Near the end of his speech, Moore spoke about how St. John was "up in Heaven now with his son."
"They're dancing and they're laughing," he said. "And Kristoff wants us to continue to celebrate and celebrate each other. He wants us to step up and do the work. Get honored for your work. Don't take yourself too seriously. Make sure you laugh and have a good time."
He concluded by saying how St. John is missed and will always be remembered.
Watch the video to hear his touching tribute.
St. John died in February at the age of 52. His death was ruled accidental, and the autopsy report listed the cause as hypertrophic heart disease.
Source: Read Full Article