Fans of The Godfather trilogy of films are anxiously awaiting the release of The Offer, a new limited-run series debuting on Paramount+. The series goes behind the scenes of the groundbreaking drama to tell the little-known story of the difficult journey producers had in getting the film to theaters. However, can this exciting and detailed story be fully fleshed out in a limited run? Here are how many episodes it will take to tell the film's story in The Offer, streaming exclusively on Paramount+.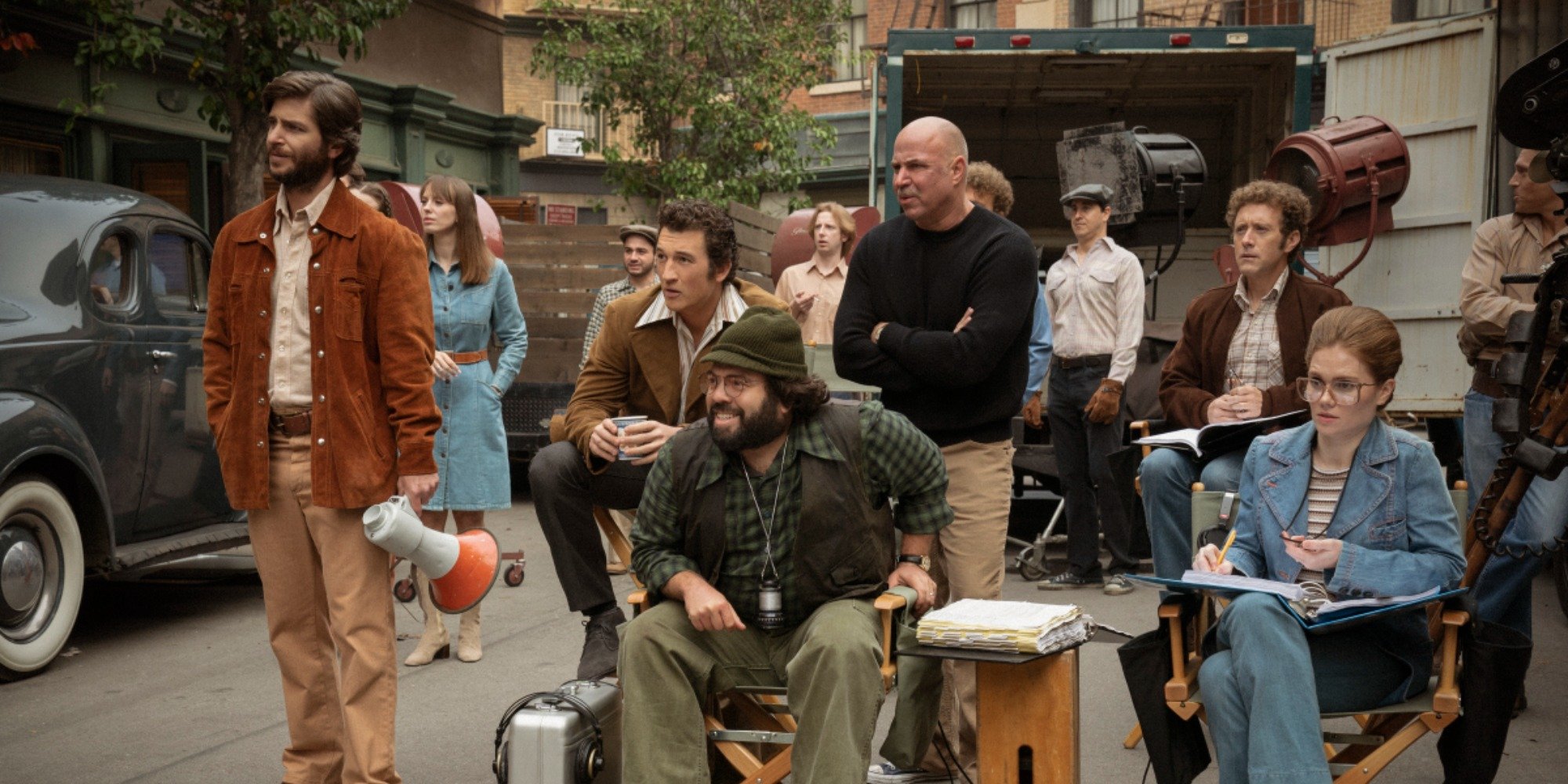 What is the story of 'The Offer?'
The Offer is based on Oscar-winning producer Albert S. Ruddy's extraordinary, never-before-seen experiences of making the motion picture, The Godfather.
Before The Godfather became a trio of beloved big-screen installments revered by film fans, the movie was nothing more than a proposal brought to the door of film producer Albert S. Ruddy.
Mario Puzo's book first hit bookshelves in 1969.
However, Paramount Pictures optioned the novel two years before its 1967 publication.
The project subsequently wallowed for almost three years before it became a feature film.
Subsequently, what Ruddy endured was a series of setbacks that almost wholly halted the movie's production, including the intervention of mob boss Joe Colombo, the reputed head of one of the leading Mafia families in New York.
The Offer will take an in-depth look at Albert S. Ruddy's path to making one of the greatest movies of all time.
How many episodes are there of 'The Offer?'
There are 10 episodes in total of the Paramount+ series The Offer.
However, the first three installments will begin streaming on Thursday, April 28.
A new episode debuts on Paramount+ each Thursday.
The names of the debut episodes are as follows: "A Seat at the Table," "Warning Shots," and "Fade In."
Subsequently, all three installments of The Godfather movies will stream the same day the series debuts on Paramount+.
The fourth episode of The Offer will drop on May 5.
'The Godfather' remains influential 50 years after its theatrical release
Widely regarded as one of the greatest films, The Godfather takes its storyline from Mario Puzo's novel.
It focuses on the powerful Italian-American crime family of Don Vito Corleone (Marlon Brando).
When the don's youngest son, Michael (Al Pacino), reluctantly joins the family business, he becomes involved in its cycle of violence and betrayal.
Although Michael tries to maintain a normal relationship with his wife, Kay (Diane Keaton), he's drawn deeper into the family business.
However, this dichotomy of good and evil follows Michael throughout his life and interactions as he succeeds his father as the leader of the crime family after Vito's death.
The Godfather wove in themes of family, capitalism, and the American dream that continues to enthrall audiences a half-century after Puzo's novel was brought to film screens
The Offer debuts on the streaming service Paramount+ beginning April 28.
Source: Read Full Article