Ah, another day, another award show that's more than likely bound to be awkward AF because of the coronavirus pandemic! JK (well, sorta)—this year's Oscars is supposed to be a ~classy~ affair with absolutely no zooming in to the ceremony or people dressing up in hoodies like Jason Sudeikis did when he collected an award at the Golden Globes a million light years ago. That being said, every classy awards show has an even classier host to set the tone for the evening, right? In this case, maybe not.
If you're wondering who's going to be hosting the Academy Awards this year, the quick and short answer is that there is no host! After scrambling to replace Kevin Hart following his rather…messy tweet controversy, there actually hasn't been an official host for the ceremony since Jimmy Kimmel took over for him in the role in 2018.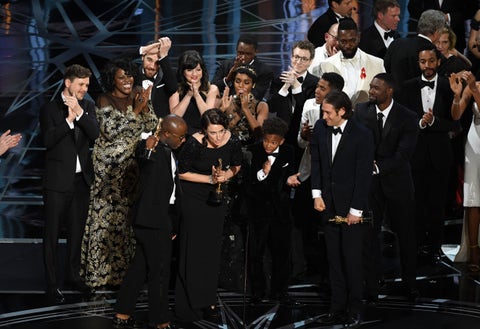 According to Deadline, "the upcoming Oscars will not have a single host and that producers have made offers to talent they hope will come in to present the categories for the 93rd Oscar cast on April 25. The plan is for high-profile presenters to deal out the awards on a rotating basis." So instead of having one person run the show, technically it'll be multiple people running the show! Kinda!
If you're still interested in watching the ceremony even though it's v hostless this year, be sure to turn on ABC at 5 p.m. PT/8 p.m. ET come April 25. Or if you just wanna see the pretty dresses walking down the socially distanced red carpet (hard same), you can look forward to celeb arrivals starting 3:30 p.m. PT/6:30 p.m. ET.
In the meantime, please find the answers to all your other Oscars-related questions riiiiight here:
Source: Read Full Article