A Department of Defense plane from Guantanamo Bay skidded off a runway into shallow water in Jacksonville, Florida, late Friday, but officials said there were no serious injuries.
Jacksonville Fire and Rescue said 21 passengers were transported to the hospital, all in good condition. There were two "very minor" injuries, according to the Federal Aviation Administration.
The plane was carrying 136 passengers and seven crew members.
The flight is what is called "the rotator" flight that flies out of Guantanamo on Tuesdays and Fridays. It's a regularly scheduled charter flight that flies from Guantanamo Bay, Cuba, to Jacksonville and then continues on to Norfolk, Virginia, said Bill Dougherty, a spokesman for Navy Region Southeast.
Passengers who use this aircraft pay a standard fare for the transportation to and from Guantanamo. The passengers can be military personnel, their families, civilian employees or contractors who work or live at Guantanamo.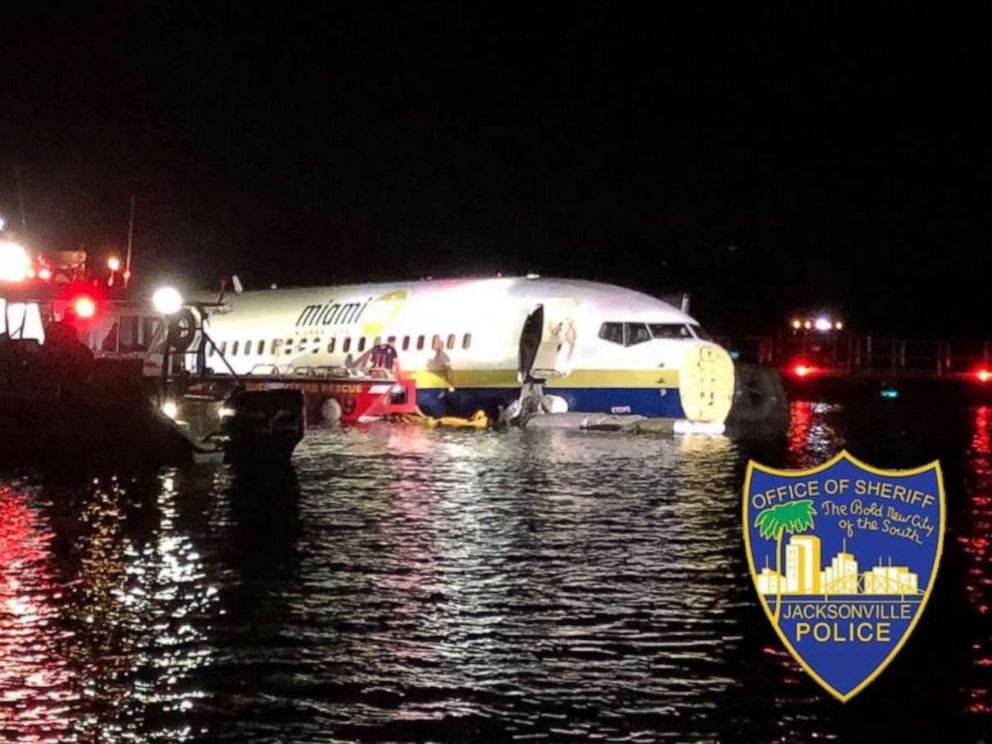 "At approximately 9:40 p.m. today, a Boeing 737 arriving from Naval Station Guantanamo Bay, Cuba into Naval Air Station Jacksonville crashed into the St. Johns River at the end of the runway," Naval Air Station Jacksonville said in a statement. "Navy security and emergency response personnel are on the scene and monitoring the situation."
The mayor of Jacksonville, Lenny Curry, earlier tweeted it was a commercial plane, but it was actually a 737 contracted by the Department of Defense. He later said "all lives have been accounted for."
Authorities also said teams were working to control jet fuel which had leaked into the water.
The plane skidded off one of two runways at Naval Air Station Jacksonville. The base specializes in anti-submarine warfare and training pilots. It is also home to Naval Hospital Jacksonville.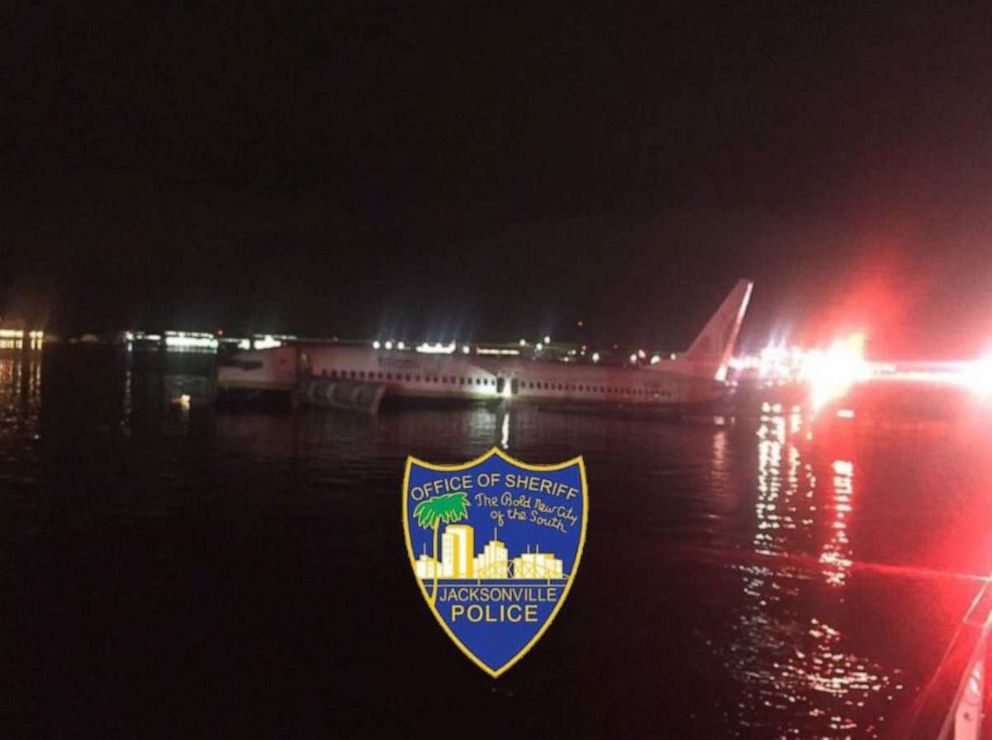 "To say that I was wiping sweat off my brow would be an understatement," Tom Francis, spokesperson for Jacksonville Fire and Rescue, said in response to the lack of serious injuries.
Curry said he was contacted by President Donald Trump to offer help in the wake of the accident.
Over 80 Jacksonville Fire and Rescue personnel responded to the scene, including members of the hazmat unit.
The National Transportation Safety Board is now investigating the accident.
ABC News' Luis Martinez, Matt Foster and Chris Donato contributed to this report.
Source: Read Full Article