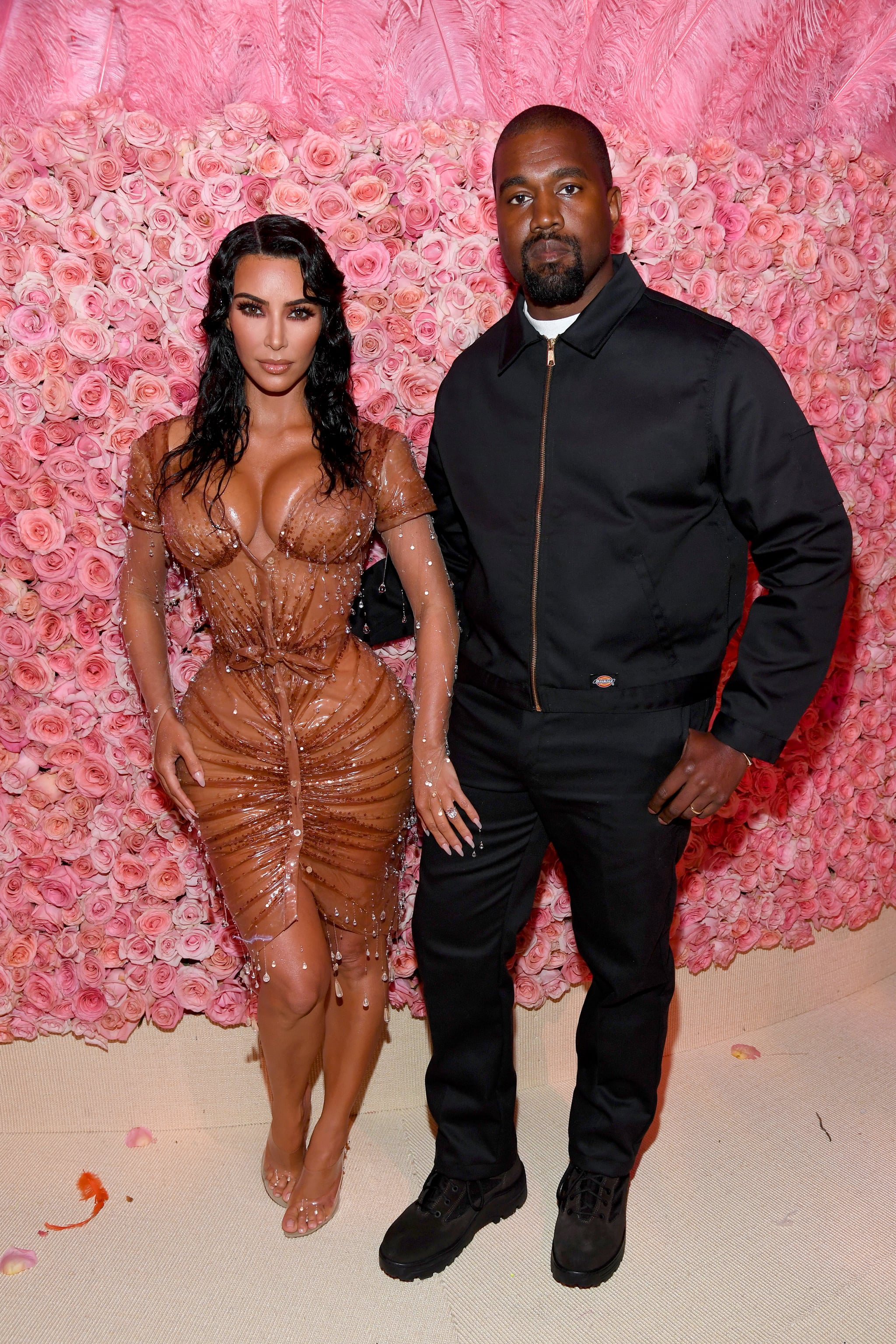 Kim Kardashian and Kanye West have welcomed another member to their family! The 38-year-old reality TV star announced the birth of their fourth child, a baby boy, on Twitter on Friday. "He's here and he's perfect!" As with the birth of their third child, Chicago in 2018, Kim and Kanye used a gestational carrier, although they reportedly worked with a different surrogate this time. The exciting news comes just days after Kim and Kanye shared a glamorous evening at the Met Gala in New York City.
A name for the baby has yet to be announced, and Kim has actually said she likes to wait a few days until landing on a name she connects with. In a recent interview on Jimmy Kimmel Live, however, Kim said she was considering the name Rob, in honor of her brother and late father.
Kim first confirmed the news that she and Kanye were expecting during an appearance on Watch What Happens Live in January. Their fourth child will be joining 5-year-old North, 3-year-old Saint, and 1-year-old Chicago, who the baby apparently resembles most closely, Kim tweeted.
Source: Read Full Article